Mary Elizabeth Keller Biography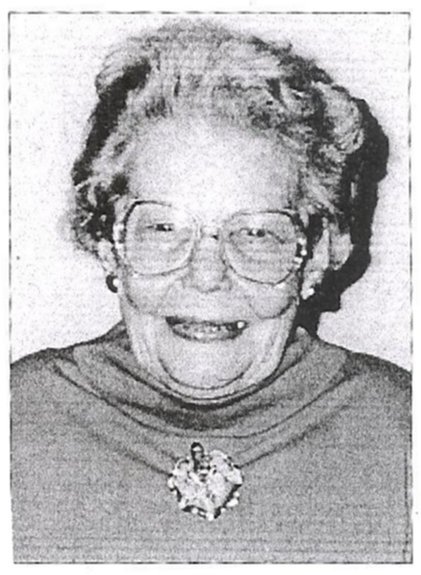 Mary Elizabeth Keller Biography Mary Elizabeth Keller was born in Lorain on October 8, 1911, the daughter of the late Custer and Beatrice (Heath) Snyder. Mary Elizabeth was the third child and only daughter in their family of four children. The fact that their dad's grandfather was the first cousin of General George Custer made for interesting conversation through the years. Mary Elizabeth Keller was a graduate of Lorain High School and a 1934 graduate of Kent State University with a Bachelor of Science degree. She had majors in both home economics and biological science. She had minors in English and art. She planned a career as a teacher. At the time she graduated, America had not yet recovered from the Great Depression and teaching positions were scarce. Undaunted, she helped others as a caseworker with the welfare department. After the economy improved, Mary Elizabeth accepted a teaching position in the small town of Dola, Ohio near Ada and later at Saybrook near Ashtabula, Ohio. During World War II, Mary Elizabeth worked as a hospital recreation worker for the Red Cross in Memphis, Tennessee and Spartanburg, South Carolina. When the war ended she returned to Lorain where she met and married Louis Keller in 1950. He worked for U S Steel. She was a home economics teacher and social worker at both the Lorain junior and senior high schools and an instructor at the former St. Joseph's Hospital School of Nursing. She was the founder and first president of the Lorain County Home Economics Association. In 1959, she was the adult program director of the newly formed Lorain YWCA. In the 1960's, Mary Elizabeth Keller substituted for ten years in Lorain and Amherst. This was at the time when substitute teachers earned just $15 per day.
Throughout her life, Mary Elizabeth Keller was involved in numerous community service organizations. In her tradition of helping others, she made charitable gifts and provided scholarship programs to KSU Department of Family and Consumer Science, Community Foundation of Lorain County, as well as the Mary Elizabeth Keller Scholarship Fund of Lorain County Retired Teachers Association. She said that "an endowment is a wonderful option because it continues to give, every year, forever." Certainly, Mary Elizabeth Keller's generosity will continue to help many students in Lorain County who plan to become teachers
For several years preceding her death on August 20, 2007, Mary Elizabeth Keller was a resident of Wesleyan Village in Elyria. At the annual May luncheon, Mrs. Keller always enjoyed distributing the scholarship checks and meeting the scholarship recipients. The first scholarships were awarded in 1993. May 2004, at the age of 92, was the last year Mary Elizabeth Keller was able to present the checks to the winners of the scholarship she established. As of May 2020, 107 scholarships have been awarded totaling $96,325.
Click here to close this window